In the Queen's Birthday Honours list, published on Saturday, 15 June, 1996, it was announced that John was to be given the MBE for "services to industry and the community in Renfrewshire". The investiture, by Her Majesty the Queen, was made on Tuesday, 26 November, 1996. Who but John could turn up at Buckingham Palace with a wooden top hat?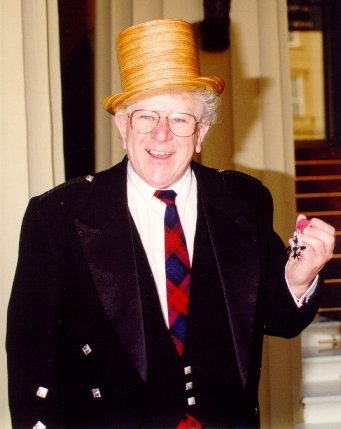 For further information, e-mail John McLaughlin.
To comment on this web-site, e-mail Webmaster.